Electrical

 

SERVICES
Residential, Commercial, & Industrial
Services For Homeowners
Looking for a dream home or need an addition, this is the time to make your life comfortable, relaxing, and practical.  Enjoy your new home or addition wired the way you want it.

With any construction project, we will sit down with you, discuss your needs, and help you design exactly what you want, and make sure the project is electrical code compliant.  Your family's safety and comfort is our concern.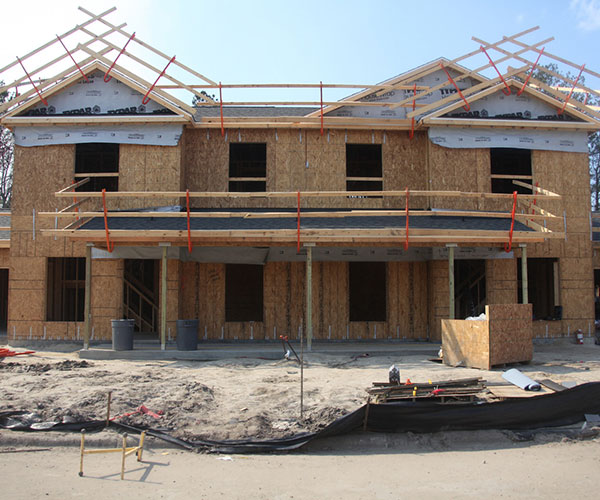 New Construction
---
Construction 

Re-wiring

Hot Tubs

Recessed Can Lights
Whether a Standard or Custom Home, O'Connor Electric, will sit down and work closely with the builder and the homeowner to make sure to cover every detail in the planning stages.  As a team, we will find economical solutions to meet your needs and help you get the latest in products, technology, lighting, and equipment to help make your dream home affordable and comfortable.
After the framing is complete, we will walk with you through the project, showing you exactly where every switch, outlet and light fixture is going to be,  to insure you get what you want.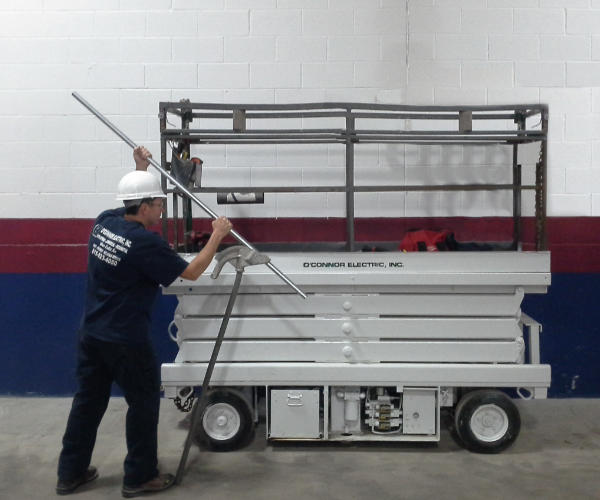 ReHabs
---
Service Upgrades

Additional Receptacles

Pools

Pendants Light
Things like wiring and switches can get quite mixed up when making even minor changes to your existing home.  Even if you just need to put in another outlet or switch, or fix an overloaded panel, O'Connor Electric will work with you to get the job done fast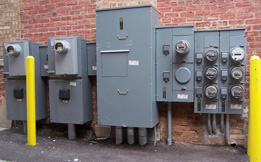 and efficiently.  We always listen closely to the homeowners' concerns, while working to meet their electrical needs to get it done right the first time.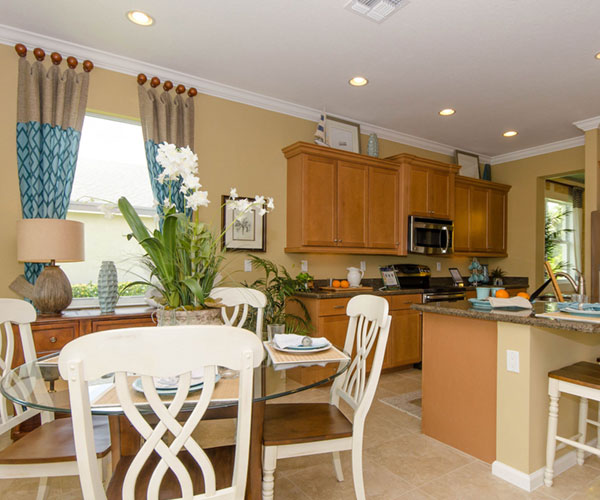 Basements/Kitchens
---
Room Additions/Rehabs

Circuits Breakers/Panels

A/C Disconnects

Ceiling Fans



For years, O'Connor Electric has specialized in Basement/ Kitchen remodeling.  We can draw up electric layouts and provide expertise in lighting, power requirements, and switching.  Give us the opportunity to help you make the brightest vision of your redesign become a safe and shining reality.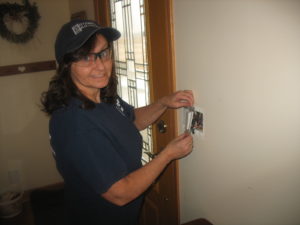 Service Calls – Whether you have a power problem, need a new light fixture installed, or require other electrical assistance, our bright and experienced technicians will show up promptly to resolve the issue timely and efficiently.
Contact us and let us serve you.
Lighting Needs
Is your lighting awful or awesome? 

In these northern latitudes, short days and long winters make good lighting both indoors and out a must.
Lighting & Re-Lamping
---
 Big changes cost little money when chosen wisely.  Save money and improve everyone's quality of life, by lighting away those dark shadows and dimly lit corners. Brighten up the home or office with new energy efficient lighting, or add ambiance to a room with dimmers and accent lighting. We know how it works; let us show you.  Call today for a free estimate.
Did you know ComEd offers large rebates for companies who update their equipment with energy efficient products?  New T-8/T-5 Fluorescent or Metal Halide lamps, and CFL /LED lighting can help you save hundreds, even thousands,  of dollars on your electric bill each year.  Let us work with you to price out an energy efficient lighting plan and help your company save $$ not only on the project but for years to come.
$$ — LED'S / METAL HALIDE / CFL'S / FLUORESCENT — $$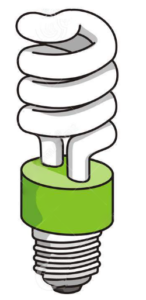 HOW DO I GET RID OF MY USED CFL LIGHT BULBS?
Most Ace Hardware and Home Depot stores have a recycling program for CFL bulbs.  In fact, Home Depot has become the largest U.S. retailer to launch a general CFL recycling program. Almost 2,000 Home Depot locations will now accept any type of CFL for recycling without charge.
NOTE:  Even though fluorescents contain mercury, they may pollute less than incandescent light bulbs. Coal burned for power puts mercury into the atmosphere, and a fluorescent uses less power over its lifetime, meaning that it contributes less in total to the environmental burden.
Services For Industry
O'Connor Electric has years of experience in the industrial and commercial industry working with several of the local municipalities and business to meet their needs.
Commercial & Industrial
---
New Construction

Office Set Ups

Service Upgrades

Trouble Shooting

Single or 3 Phase

Branch Circuits

Breakers & Panels

Industrial Machinery

120 volts to 480 volts

Municipality Electric Work

Electric Maintenance

Lighting & Re-lamping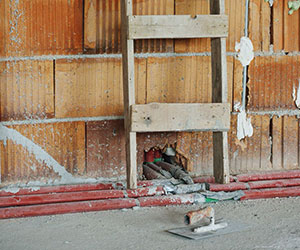 Office Setups
---
Your business is growing and so are your electrical needs.  Whether it is a new building,  an office build out, or an addition, we will partner with you through the project and complete it on time, on budget, with quality work meeting and/or even exceeding your expectations.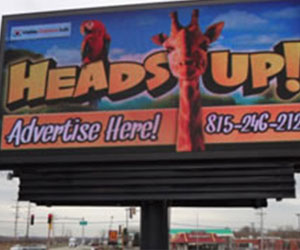 Commercial Signs
---
All businesses need technical changes to stay competitive.  New signs can bring in new business, or new equipment can promote your growth.  Let O'Connor Electric power you up.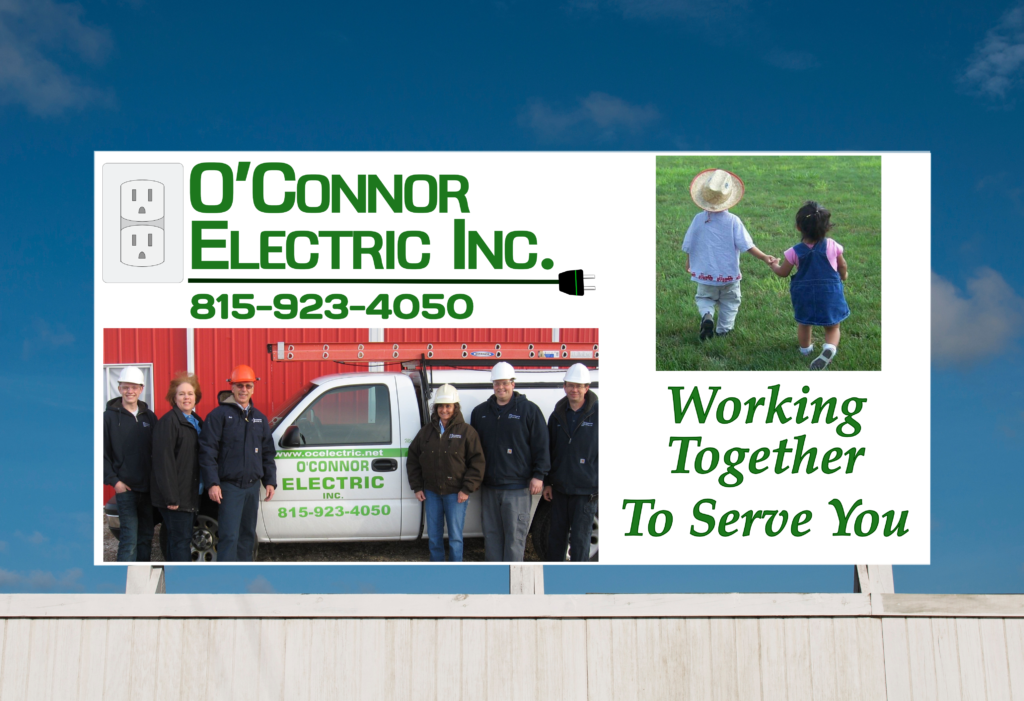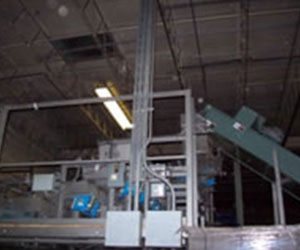 Power Machinery
---
New machines are required, and old machines should be disconnected to make more room.  We realize your business will need to operate efficiently during the construction project and can work with your schedule to make that happen.
O'Connor Electric, Inc. will meet your schedule and safety concerns, with our experienced, professional, and technical staff.   When problems come up give us a call and we will send one of our trained technicians out to fix them.  We have a great reputation as a stable trusted company, and of course, we are licensed, bonded and insured.
Troubleshooting
So if it's time to update, you need new office space, or the area is badly in need of modernized electric expansion,  contact us and we can assist you in understanding and assessing your options.